A Day in the Life of a Business Administrator
What's it like to work in the business administration sector? We asked our Human Resources and Business Administration Trainer and Assessor, Sarah Lomax to give us an insight into this broad and varied career. Here, she shares with us her years of experience as a business administrator.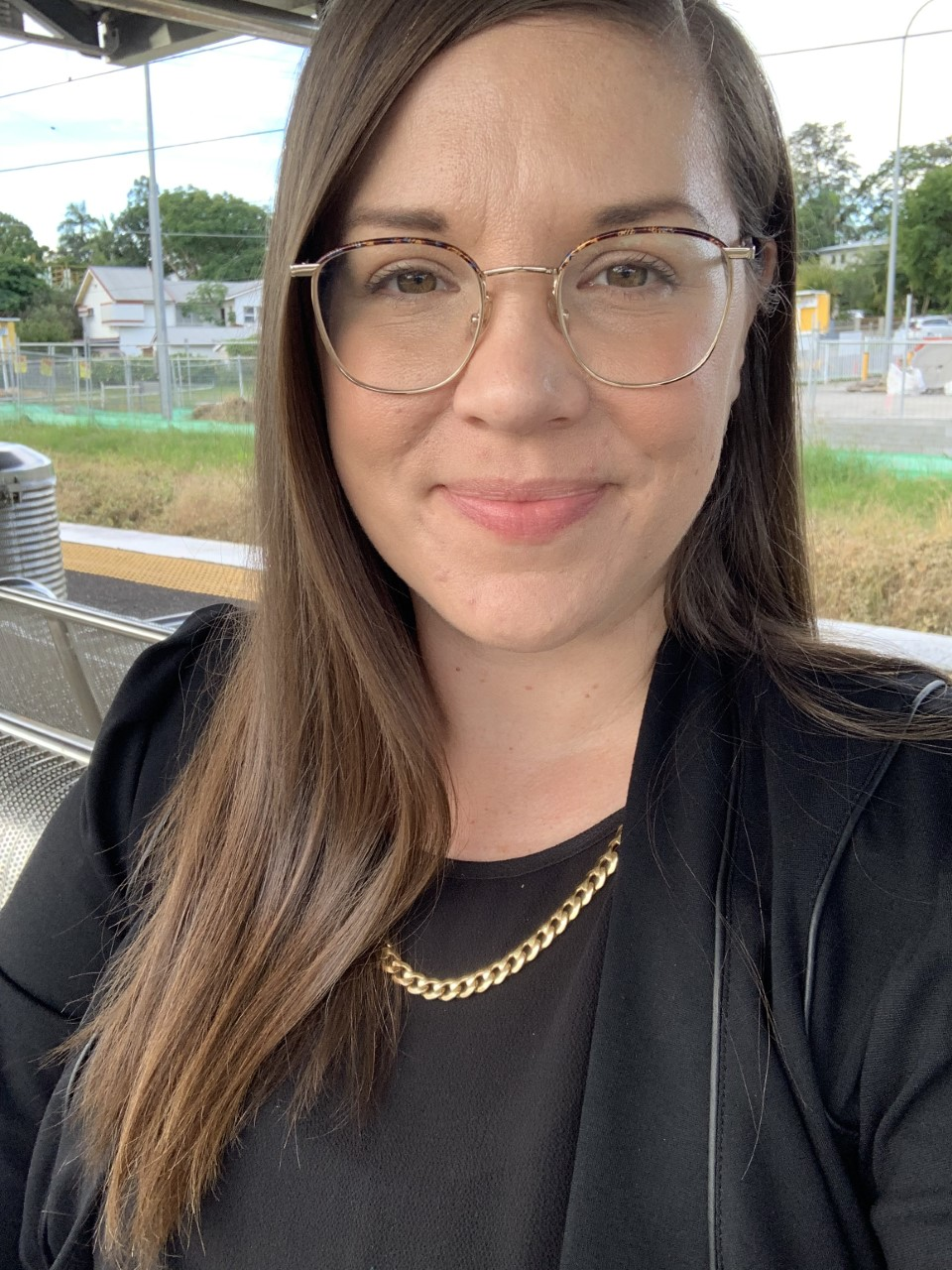 I enjoyed my time working as a business administrator because it was so varied. No two days were the same so I really got a chance to develop a lot of skills and knowledge.
In a past role, I supported students from an admin position and managed student records. I loved being able to communicate with students individually to assist them in their particular circumstances.
What types of people do you think the sector really needs?
From my experience, the people who are most successful in a business administration role are those who are detail-oriented (and very accurate) and have good computer and people skills. People who are well organised are great at being able to prioritise their own work. Good Business Administrators also have a high degree of self-management and communication skills.
I think today, the sector really needs people with technical skills as well. Understanding the different types of software and systems that can be used now (e.g. cloud storage, remote working systems like Teams) and how to use them are considered critical skills and would be a massive advantage to achieving business success.
What does a typical day look like for a business administrator?
It's hard to say because most days aren't typical. When you're working with clients and customers, you cannot really predict how the day might go. But generally, I'd start the day responding to emails and messages from both customers and colleagues.
Often it'd then be followed by a whole range of things like updating student records, managing office tasks, attending to student requests and concerns, and any ad hoc things where my boss needed support. I'd also work collaboratively with the rest of the team, including the office manager, on project work.
What's the most challenging, yet rewarding part of the job?
Probably for me it was dealing with our customers. Often in business administration roles, you're customer-facing, even if just through email or on the phone. This means often dealing with difficulties that occurred and listening and responding to try and resolve the issue. You're here to support the customer as much as the business and your colleagues.
Even if the issue was completely unrelated to you, you're the first point of contact for customers, so you need to try and diffuse what can be a heated situation. It was really rewarding though when I was able to turn a customer around. This is where good communication skills come in handy.
Can you give an example of a student's life that dramatically benefited from the work you do?
Well, education is such a powerful and valuable thing. I've seen a lot of students start a certificate or diploma really believing they couldn't do it.
In a student support role, I've had a big impact on their ability to complete a course. For some people, achieving a qualification opens a whole new world of work for them and that's really cool to see. They've invested time into their professional development and their future.
What's the best part about having a career as a business administrator?
The variation of and completing tasks. It's hard to get bored when you often have to rotate through so many responsibilities. I love being busy and I love data and paperwork, so the nerd in me enjoys this aspect. I learned a lot which helped my professional growth. The knowledge and professional experience I've gained helped me not only in business but personally as well.
What made you want to become a Business trainer?
I fell into training by accident! I was one of the business administrators for a registered training organisation and I'd been there a few years when they brought BSB courses (including Certificate IV and Diploma) onto their scope. It just made sense to me for me to become a trainer so I completed the Certificate IV TAE course and off I went! That was nearly eight years ago.
What experience do job seekers need?
For entry-level, not much previous experience is needed. But a level of customer service would be a big asset.
If you're going for higher-level administration roles, most employers would like to see a few years of hands-on experience in a similar support role or some formal qualifications and education like one of our Business Administration Courses.
What personal qualities and professional skills make a good business professional?
It's easier if I list them. There's a whole range of other qualities, but these are the main ones:
Organised

Critical thinking

Emotional intelligence

Good data entry skills

Attention to detail

Able to prioritise multiple demands
What qualifications does a business professional need?
A Certificate IV in Business Administration is a great place to start for business administration. If you're wanting to move into higher levels and eventually into business management, I'd recommend completing a diploma and even moving on to a business degree.
What are the pay rates?
The pay varies depending on your chosen business industry. Most business administrator roles will be award-based. The pay range is also based on your level of business experience and qualifications.
Is work typically full time, part-time, or casual?
It's hard to say these days as COVID has turned the business world upside down. I think these roles are typically thought of as full time but with businesses having to offer more flexibility, I'm sure anything is negotiable!
What are the hours?
It really depends on what industry you're in because Business Administration applies to such a broad range of businesses. When I worked for the training company, it was standard business hours. I was also a business administrator for a wellness clinic that involved evening and weekend shifts.
What types of duties does the job involve?
Business administration is often a lot of customer support. Depending on the size of the business, you'll also likely be involved in a range of tasks like data entry, resource management, potentially accounting tasks, and anything else that needs to be done to support the business. You'll be able to develop and fine-tune your skills and areas of expertise as you go.
What different types of workplaces do Business Administrators work in?
Every type! Most businesses need business administrators so the type of workplace and industry varies so greatly. But likely, you'll be in an office environment.
What different types of jobs are there in the sector?
Business Administrator

Assistants (including accounting/finance)

Customer Service

Data Entry Clerk

Accounts

Reception

Office Manager
These are just some of the roles. There are so many, and some companies use their own unique job title.
Where can it take someone?
Large companies will often need people in management roles, especially with a large admin team. Once you're in an admin team, you can really look at other areas of the business that might interest you. You can then develop the new skills necessary to move into those areas. If you have the skills and experience, you'll be in demand.
It was my business administrator role that led me to human resources which is my passion and current career path.
In a small business, you'll probably have more variety and have access to more business operations, as there aren't as many resources.
Can anyone do online study?
Absolutely! It might not be easy, especially once you factor in real life like work, friends, family, and social life. But if you can make the course a priority, it's completely achievable. You just have to want it. And being online study, you choose the hours! Technology has made studying a course and training so much more flexible!
Will it be hard?
This is such a difficult question. Some people find it challenging and some people don't. It really depends on so many factors.
I will say, you have excellent online support from our trainers, so even if you're finding it difficult, there are people here who want to help you succeed. You'll have access to us over the phone as well as through online messages. Communication is key to success!
How long will the course take? How will it work with someone's life?
Most students take 9-12 months to complete the course. But again, this depends on so many factors so I couldn't possibly give you a firm timeframe. If you have good communication skills and are good with technology, you'll find it easier, but it's definitely not impossible!
I recently finished a Degree while working and I have a young family. So, I had to make my study a priority and that meant planning my week and giving up some weekends to make it work. For me, it was about balancing responsibilities. You have to find the time and place so you can fit it into your life.
How much will it cost?
That's an excellent question and I'm not sure, to be honest. I can promise you; it's a fraction of a Degree! And sometimes that Certificate IV is all you need to get your foot in the door and gain some professional experience.
Is it worth it?
As someone who worked in recruitment for a very long time, I can tell you that having a qualification on your resume looks really good to any business or organisation. If it comes down to you and someone else, you'll be the better candidate if you have the accredited skills and knowledge to work within the role. Professional development is always worth it.
Is it easy to find work?
Because business administration isn't a niche role, there can be stiff competition. When I was in recruitment, we would easily get 200 applications for a receptionist role.
That being said, there are lots of job opportunities out there. These roles apply to a whole range of industries so the opportunities are pretty abundant. The demand for good people is always out there.
Are jobs in high demand?
I think there'll always be job opportunities for business administrators, now and in the future. These resources are crucial for businesses to run their everyday operations. And they're across so many industries. A business administrator's skills, knowledge, and experience are so valuable to any business or organisation.
Which course is right for the career?
The Certificate IV Business Administration is great if you're looking for a career in a business administration role, where you can show off your organisation skills and communicate with different stakeholders. It'll give you the ability to get your foot in the door in any industry. If you're keen to know how a business operates (think planning, business development, procurement, accounting/finance, resources, etc) then take look at the Certificate IV Business Operations. Both courses are in demand and will help you develop your career and achieve your goals.
Keen to learn more about Business Administration? CLICK HERE to learn more about why you should get the Business qualification!
Oops! We could not locate your form.